Good Morning
Another week of quarantine so the news doesn't change much but anytime I get an update it will be on here so, please at least glance at the news to make sure you don't miss anything.
THE GREENWOOD MAY PRIMARY
------------------------
WE WENT TO JUST TO GO ORDERS. WE HAVE A FULL MENU UNTIL WE RUN OUT OF CERTAIN THINGS BUT ASK ANYWAY...OUR PHONE NUMBER IS 402 817 2640 AND PLEASE BE PATIENT IF IT IS BUSY AND CALL AGAIN...SOME NIGHTS WE JUST HAVE ONE PERSON WORKING DOING BOTH THE COOKING AND THE ANSWERING OF THE PHONE SO PLEASE BE PATIENT IF IT MIGHT TAKE LONGER THAN YOU WISH..AND CANNOT THANK YOU ENOUGH FOR PATRONIZING US SO THAT WHEN THIS IS OVER WE ARE STILL IN THE GAME.
THE MENU
NEW HOURS
IT HAS BECOMING NECESSARY TO ONLY BE OPEN IN THE EVENINGS
THE NEW HOURS WILL BE TUESDAY WEDNESDAY AND THURSDAY...OPEN AT 4:30 TO 7:30PM..FRIDAY AND SATURDAYS 4 TO 8 PM AND SUNDAY 12-8 PM UNTIL FURTHER NOTICE...WE CANT THANK YOU ENOUGH FOR PATRONIZING US AND THUS ALLOWING US TO STAY OPEN...YOU CAN NOW ORDER TO GO DRINKS WITH YOUR ORDERS WITH A LID BUT NOT TO BE DRANK UNTIL YOU GET HOME. AGAIN THANK YOU FOR YOUR BUSINESS AND HOPEFULLY WE CAN REMAIN OPEN.
OUR FRIDAY NIGHT FISH SPECIAL OF CATFISH STRIP BASKET WILL BE SERVED
Some more exciting news we are going to be serving 4 piece Fried Chicken Dinner with mashed potatoes and gravy side salad roll & butter for 8.99 on Thursdays
Also don't forget we are now serving 8oz top sirloin on Saturday nights
Thanks for your business.
Please spread the word!!!
AND ALSO OUR $1.00 TACOS ON SUNDAY.
ALWAYS ASK WHAT THE SPECIAL IS FOR THE EVENING AS THEY MIGHT CHANGE WITHOUT NOTICE!!! AGAIN THE PHONE NUMBER IS 1-420-817-2640
-----------------------------
THIS ARTICLE HAS BEEN TAKEN FROM THE ASHLAND GREENWOOD PUBLIC SCHOOL WEBSITE
A weeks worth of meals will be distributed on Mondays - See article for various pick up times and locations
THIS HAPPENS EVERY MONDAY AT THE FOLLOWING SITES
In order to further adhere to the recommended guidance for social contact and distancing, a weeks worth of meals (5 meals per child) will be distributed on Monday, April 13th. AGPS Staff will place meals on a table for you or your child to grab. Staff then clean and disinfect the table between each person picking up meals. Everyone's patience during meal pick up while also demonstrating social distancing is appreciated!
School staff will be passing out meals at various locations in an effort to provide more convenience for our families. On Monday, meal packages containing 5 lunches can be picked up at the following locations and times:
Ashland-Greenwood MS.HS - East Parking Lot - 11:00-12:30
Ashland Eastside - Eastside Park: 6th and Birch - 12:00-12:30
Greenwood - Greenwood Park - 12:00-12:30
Memphis - City Park/City Hall - 12:00-12:30
Reminder: Free meals are available for any Ashland-Greenwood child 18 years old and younger. Please don't hesitate to take advantage of this service!
Please contact Karee Nielsen to confirm participation if you have not already done so. karee.nielsen@agps.org or 402-944-2128 ext. 2516. Questions can also be directed to either of the building offices.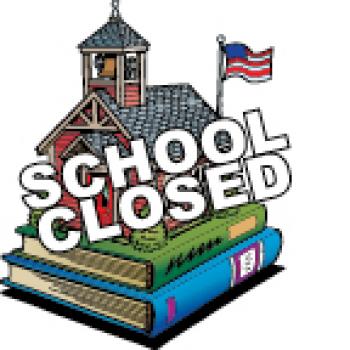 AGPS Schools Anticipate Having to Close for the Remainder of the 2019.2020 School Year
Continuity of Learning Plan Being Developed
First and most importantly, on behalf of all of us and our staff, we want to extend our sincere gratitude for your support of us during this past week. The patience and grace you have granted us as we work to navigate a 'new norm for school' has been so appreciated. Your positive thoughts, messages, and prayers have been received - we have definitely felt the Bluejay Love!
Based on guidance from the Nebraska Department of Education and our regional health department (Three Rivers), we anticipate that school will not resume this school year. Beginning this week, we are making plans to provide instructional support and resources for continued learning at home through the end of the 2019.2020 school year.
Priorities for us last week included insuring access to meals for our students, planning for the support of technology for students at home, and assuring our own staff of continued employment options during these uncertain times.
We also are aware that our initial attempts to communicate with students and families regarding suggested learning activities, has been overwhelming for many. Please know that our intent was to make sure that all students and families were receiving contacts from the teachers; teachers who very much want to continue to engage with their students. Connections to school and teachers (maintaining and enhancing positive relationships with students) was and will continue to be the priority.
Staff will continue to communicate and share possible learning enrichment activities with you this week as well (similar to that of last week). Our apologies for the possible overwhelming feeling this may again instill. With that being said, know that our district will work to streamline communications and resources in the future for easier access and use. At this time, we are choosing to err on the side of over communicating; we want you and your students to know how much we care and how willing we are to continue to support them during this extended school closure.
We ask your continued grace and patience this week as our administrative team works with our state and federal departments of education as well as our colleagues in other districts to best plan how to provide learning opportunities for all.
School districts in Nebraska will be expected to develop and implement Continuity of Learning Plans (CLP) for the remainder of the 2019.2020 school year. Continuity of learning is the continuation of education during a prolonged school closure. The Nebraska Department of Education is currently working on confirming expectations and guidance for these plans. We will then need some time to review and develop an implementation plan to meet these expectations and to provide the best support we can to our students and families.
We anticipate being able to have a draft AGPS Continuity of Learning Plan in place soon. The CLP plan will outline specific actions that support the continuation of teaching and learning in an alternate environment. It is our hope that district staff as well as students and families will benefit from a CLP plan that will more clearly explain expectations and suggestions for each of our roles.
Thanks again for your continued support of all of us!
Jason Libal - Superintendent Brad Jacobsen - MS/HS Principal
Jill Finkey - Curriculum Director Teresa Bray - ELE Principal
Kristin Fangmeyer - Student Services Director Randy Wiese - MS/HS Asst. Principal/AD
https://www.facebook.com/sarpycassheath/posts2943152515723244
Important Public Announcement
From The Board of Directors of The Lofte Community Theatre
In an effort to do our part to help flatten the curve of COVID-19, The Lofte Community Theatre will be closed to the public until further notice. Only essential personnel will be allowed in the building during this time.

This means the following changes to our upcoming events and productions:

Our opening production, Office Hours, will not take place on April 17-19 and 23-26.
Our second show, Life with Father, will not take place on May 29-31 and June 4-7.
The rest of our season is being re-evaluated as this situation continues to evolve.
We are greatly saddened to have to make these decisions but, the safety and well-being of the Community that is the heart of our theatre must come first.
We ask for your patience as we work through this difficult situation. We will, of course, continue to monitor the situation and make any additional adjustments as necessary. Updates on this evolving situation will be made via email, Lofte.org, and social media.
We look forward to having the barn back open and having our Lofte Community together again. Thank you for your patience and understanding during this unprecedented time.
A major goal for the CassLocal.com project, was to make small business support as convenient as possible. If you have a small business, you know that job one, is to make your businesses as simple, and convenient as possible to interact with.
The Corona $1200 checks, are starting to arrive this week. We know that some fortunate Nebraskans are not desperate and might consider helping struggling small businesses, Churches and Non-Profit organizations with a donation or better yet buying Gift Cards. We encourage restaurants, bars, basically any small businesses to get a Gift Card account from companies like Square. This is a convenient way for fortunate Nebraskan's to inject life saving cash into the business, in exchange for Goods and Services later when the storm passes. None of this is possible, unless you add your business or Organization to www.CassLocal.com free. Any questions? TEXT VM/402-968-0821
In the interest of public health and safety, T.E.A.M. has made the decision to cancel the March 26 coalition meeting in Cass County.
Hopefully we will see you April 23rd for our next meeting.
On-line Auction
Bidding open now at www.gpsold.com